The Inmotion S1 electric scooter is a popular choice for commuters in Toronto, thanks to its sleek design, smooth ride, and impressive performance. But to truly make the most of your S1 experience, consider investing in some handy accessories to enhance your ride. In this article, we'll explore the top 10 Inmotion S1 accessories that Toronto riders will find useful, convenient, and downright fun.
Ready to join the electric scooter club? Look no further than T-Dot Wheels, the trusted source for all your electric scooter needs! We've got a sweet selection of Mid Range, Long Range and Kids E-Scooters waiting for the perfect rider. Check out what we have in stock today 😁
Each sections Title has T-Dot Wheels recommended product, be sure to click the header to see the product! 
Section 1: Essential Accessories for Safety and Comfort
Safety should always be a priority when riding through Toronto's busy streets. Customizable LED lights not only increase your visibility but also allow you to express your style. These lights can be easily attached to the scooter's frame, adding a touch of flair to your ride while keeping you safe during nighttime commutes.
A helmet is a must-have accessory for all electric scooter riders. Choose a high-quality, well-ventilated helmet that fits comfortably and meets safety standards. Some helmets even come with built-in LED lights or a rearview mirror for added safety and convenience.
Toronto winters can be harsh, and keeping your hands warm is essential during chilly rides. Handlebar mitts are designed to insulate your hands while still allowing for full control of the scooter's throttle and brakes. These mitts easily attach to the scooter's handlebars and are a great addition for those who ride in colder temperatures.
A smartphone holder is a convenient accessory that allows you to easily access your phone for navigation or music control while riding. Opt for a sturdy, adjustable holder that securely grips your device and can be easily mounted on the scooter's handlebars.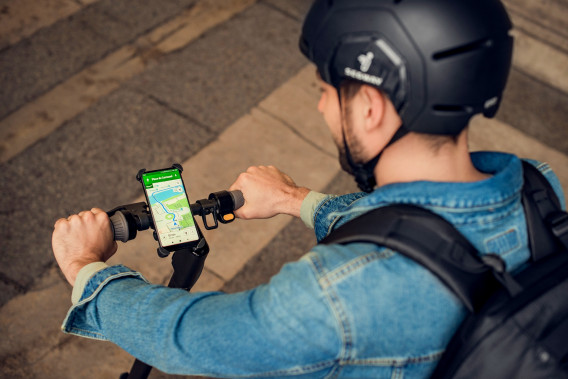 Section 2: 
Accessories for Storage and Carrying
A storage bag is an essential accessory for Toronto commuters who need to carry their belongings while riding. Choose a waterproof, detachable bag that can be easily mounted on the scooter's handlebars or stem. Look for bags with multiple compartments and secure closures to keep your items organized and protected from the elements.
A foldable carry strap makes it easier to transport your Inmotion S1 when not in use, whether you're carrying it upstairs, onto public transit, or into a building. Choose a durable strap with comfortable padding and adjustable length to ensure a secure grip and easy portability.
Section 3: Maintenance and Care Accessories
Flat tires can happen to even the most careful riders, so it's wise to invest in a tire repair kit. These compact kits include everything you need to fix a puncture, such as tire levers, patches, and adhesives. Keep the kit in your storage bag or backpack to ensure you're always prepared for unexpected tire issues.
Protect your Inmotion S1 from the elements with a waterproof scooter cover. This accessory is especially useful for Toronto riders, as the city experiences frequent rain and snow. A high-quality cover will shield your scooter from water, dirt, and debris, prolonging its lifespan and ensuring optimal performance.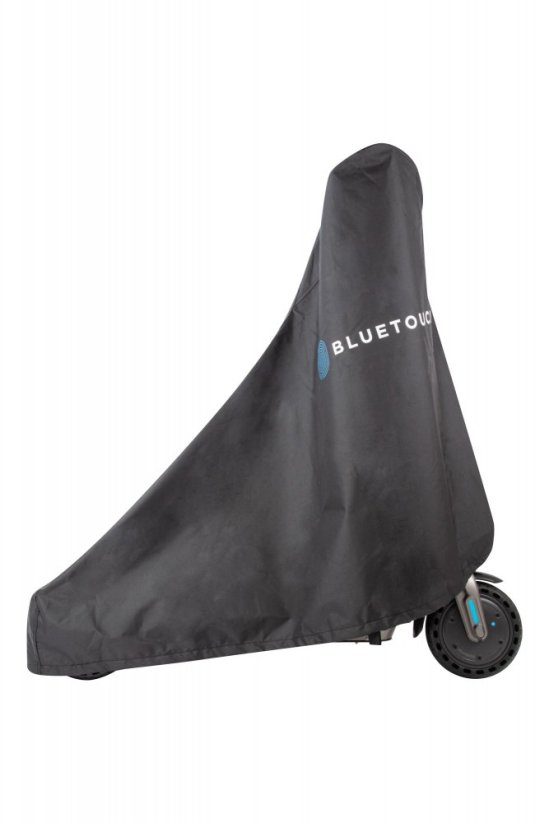 Section 4: Fun and Unique Accessories
Show off your personality by adorning your Inmotion S1 with custom decals and stickers. Choose from various designs and colours to create a unique look that reflects your style. Just make sure to clean the scooter's surface thoroughly before applying the decals to ensure a secure, long-lasting bond.
Make your presence known on Toronto's bustling streets with a scooter bell or horn. These compact accessories can be easily mounted on the handlebars and produce a loud, clear sound to alert pedestrians and other road users of your approach. Choose from a variety of designs and sounds to find the perfect bell or horn that suits your style and preferences.
For those who enjoy sipping their favourite beverage while commuting, a cup holder is an excellent accessory to consider. Easily attachable to the scooter's handlebars, this handy addition allows you to keep your drink secure and within reach during your ride. Opt for an adjustable holder that can accommodate various cup sizes and is made of durable materials to withstand daily use.
The Inmotion S1 is a fantastic electric scooter for Toronto riders, and with the right accessories, you can elevate your riding experience to new heights. From essential safety gear like helmets and LED lights to convenient storage solutions and fun customizations, there's an accessory for every rider's needs and preferences.
Investing in high-quality accessories not only enhances your overall enjoyment of the scooter but also helps ensure a safer and more comfortable ride. So, whether you're a seasoned Inmotion S1 rider or new to the world of electric scooters, consider adding some of these top accessories to your arsenal for a truly enjoyable and personalized commuting experience in Toronto.
If you're in the market for an electric scooter and want a reliable source for your purchase, look no further than T-Dot Wheels. Our selection of  Mid Range,  Long Range, and  Kid's E-Scooters is second to none, and we take pride in ensuring that each rider finds the perfect fit for their needs. Check out our  current inventory to see what's available today.