Are you looking for creative ways to make some extra cash while zipping around Toronto on your electric scooter? Well, you're in luck! In this article, we will explore fun and engaging ways to turn your electric scooter into a money-making machine. With the rise of the gig economy and the increasing popularity of electric scooters, there are endless opportunities to generate income in this bustling Canadian metropolis. So, buckle up and get ready to discover the lucrative world of electric scooters in Toronto!
Ready to join the electric scooter club? Look no further than T-Dot Wheels, the trusted source for all your electric scooter needs! We've got a sweet selection of  Mid Range,  Long Range and  Kids E-Scooters waiting for the perfect rider. Check out what we have in stock today 😁
Section 1: Renting Your Electric Scooter
1.1 Peer-to-peer scooter rental platforms
One of the easiest ways to make money with your electric scooter is to rent it out when you're not using it. THere are some platforms that allow you to list your scooter for hourly or daily rentals, earning you passive income without any effort. Simply create a profile, set your rental rates, and watch as your scooter becomes a popular choice for tourists and locals alike. Be sure to check if an app offers services in your area before signing up. 
1.2 Offer guided tours
Toronto is a city with plenty of sights to see and what better way to explore it than on an electric scooter? By offering guided tours, you can combine your passion for the city with your love for electric scooters. Advertise your services on platforms like  Airbnb Experiences, or create your website to showcase the unique itineraries you can offer. As a local expert, you'll be able to provide an unforgettable experience for visitors and earn money at the same time.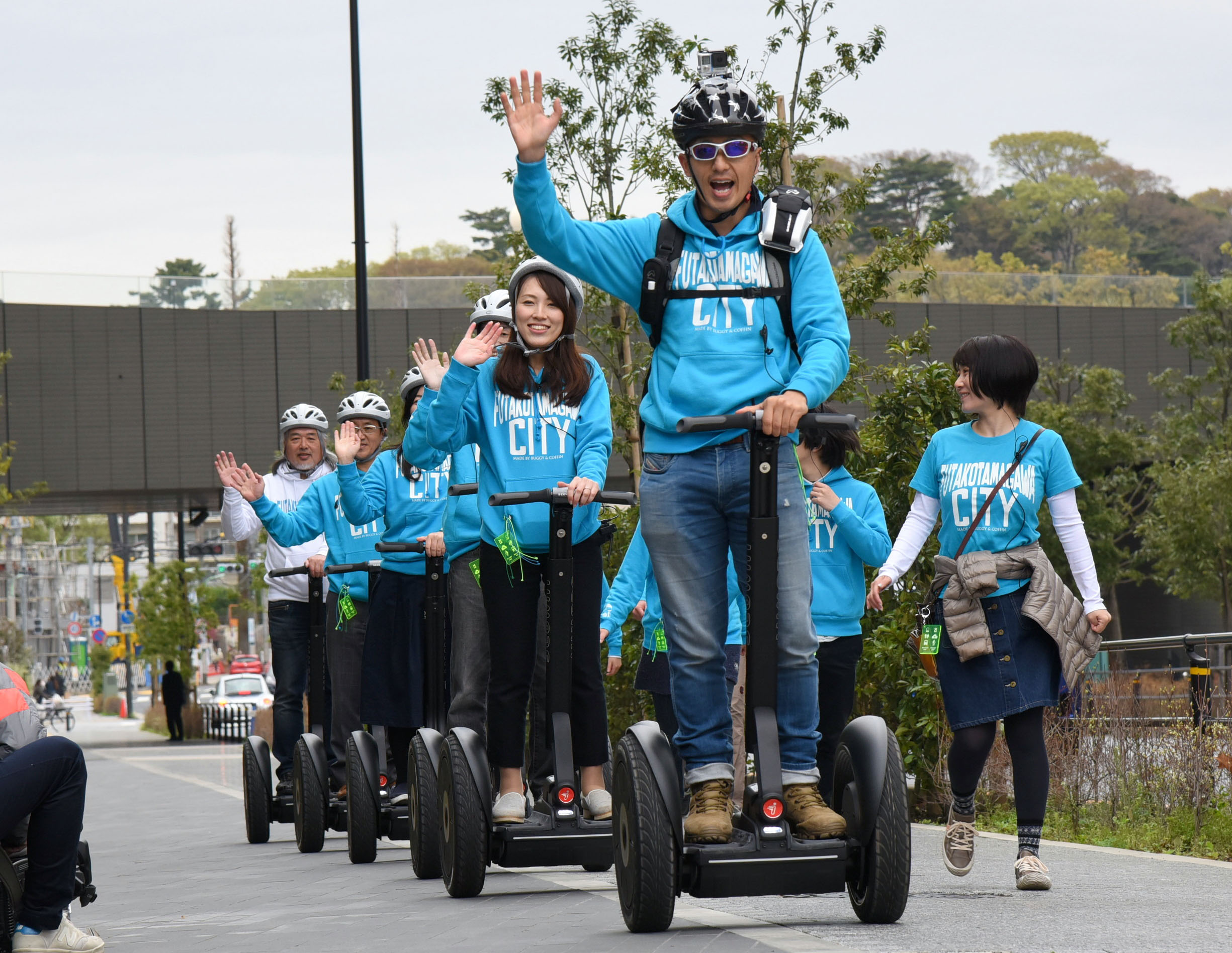 Section 2: Delivery Services
2.1 Food delivery
Food delivery is an ever-growing industry, and with your electric scooter, you're already ahead of the game. Apps like  Uber Eats,  DoorDash, and  SkipTheDishes offer flexible schedules and the chance to earn money on a per-delivery basis. Your electric scooter will help you navigate the city with ease, save on fuel costs, and reduce your carbon footprint – all while making money!
2.2 Package and courier delivery
Apart from food delivery, you can also use your electric scooter for package and courier delivery services. Companies like Instacart,  Purolator, and even Amazon Flex are always on the lookout for delivery partners. With your electric scooter, you can quickly maneuver through traffic and deliver packages efficiently. This is a great way to monetize your scooter while enjoying the thrill of zipping through Toronto's streets.
Section 3: Advertising and Promotions
3.1 Wrap your scooter in ads
Another creative way to make money with your electric scooter is by turning it into a mobile billboard. Reach out to local businesses and offer to wrap your scooter with their advertisements in exchange for a fee. Not only will you be earning money, but you'll also be supporting local businesses and getting your scooter noticed around town.
3.2 Promote events and products
Companies and event organisers are always on the lookout for innovative ways to promote their products and events. With your electric scooter, you can become a mobile promoter. Distribute flyers, showcase products, or even dress up in costumes to grab attention while riding your scooter. The more eye-catching and creative your promotions, the more likely you are to earn a higher commission! 
There are a range of ways you can use your electric scooter to make money in Toronto, whether you rent it out to a friend, hop on to Uber Eats, or use it for advertising someone's business, the options truly are limitless. To Find the perfect electric scooter for your needs check out what we have in stock today at T-Dot Wheels, Toronto's trusted Electric Scooter Retailer! 
If you're in the market for an electric scooter and want a reliable source for your purchase, look no further than T-Dot Wheels. Our selection of  Mid Range,  Long Range, and  Kid's E-Scooters is second to none, and we take pride in ensuring that each rider finds the perfect fit for their needs. Check out our  current inventory to see what's available today.