If you're looking to buy an Electric Scooter but don't want to fork out the cash for a brand new model and also don't trust buying a scooter secondhand from someone on the internet then a Certified Pre Owned Scooter is perfect for you! 
"CPO" is simply an acronym for Certified Pre-Owned, but what does this mean exactly? Essentially it's the same as a used car, we run in-depth diagnostics on the used electric scooters to ensure that they are still road ready and safe to use. If a scooter passes all of our inspections then it's 'certified' to be sold. 
Buying a Certified pre-Owned scooter minimizes the risk of purchasing an electric scooter and allows you to buy with confidence. Instead of buying it from some random person you found on Facebook Marketplace or Kijiji, you're making a safe purchase with a registered business, this ensures that you're safe from scams and receive a quality used scooter instead of some cheap knockoff. 
What is the Certified Pro-Owned Program through T-Dot Wheels? 
At T-Dot Wheels we're constantly looking for ways to improve the quality of our products and services to our valued customers & the community as a whole. 
We created the Certified Pre-Owned Electric Scooter program with quality and price in mind. We believe that premium E-scooters should be made available to everyone for affordable prices and that no one should be subjected to a scam. 
Getting a Certified Pre-Owned Electric Scooter at T-Dot Wheels is just like buying a used car from an authorized dealership, our scooters have gone through rigorous quality assessments and reconditioning processes including a Segway-approved 12-point inspection to ensure that all units meet the optimum quality standards that are deserving of our customers. 
Check out this YouTube video about our CPO Electric Scooters: 
When I buy a Certified Pre-Owned Electric Scooter what's in the package? 
Our CPO e-scooters are packaged with quality and care, for each purchase you receive the following: 
The intended CPO Electric Scooter in the box

Original Electric Scooter Accessories (ie. Charger, valve extender & Allen key)

T-Dot Wheels Local Warranty of 4-Weeks or 200kms, Whichever Comes First on all Open-Box Scooters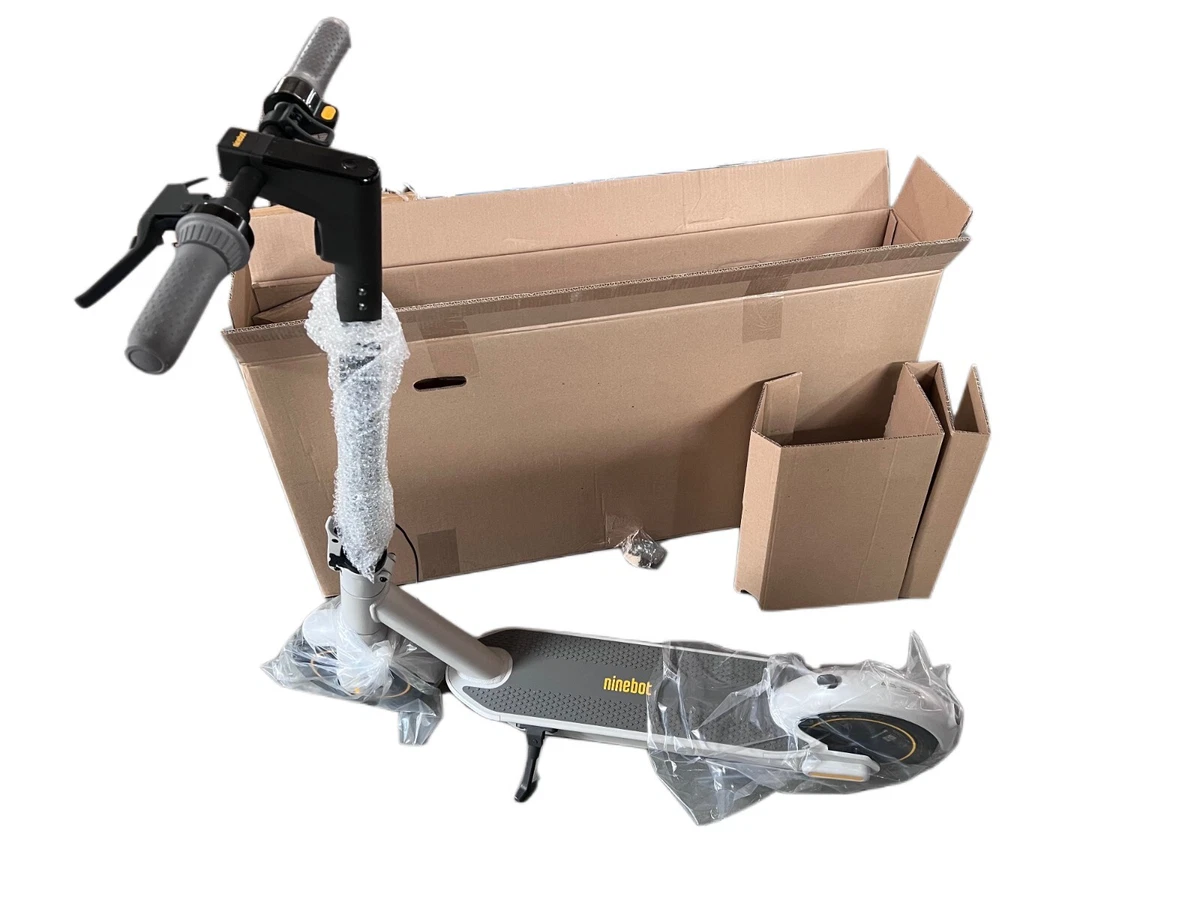 Do Certified Pre-Owned Electric Scooters come unbound?
Our scooters typically come unbound, we try our best to ensure that all the pre-owned scooters we sell are no longer bound to their original owner. However, if you ever get a unit that isn't unbound, contact T-Dot Wheels or contact Segway with your proof of purchase (invoice from T-Dot Wheels). 
Are CPO Scooters Refurbished?
Certified Pre-Owned electric scooters are NOT the same as refurbished models. Refurbished electric scooters are those that were previously broken or damaged, and had to undergo electrical or mechanical replacements or a full overhaul. 
All of our CPO electric scooters are typically open box units that were in excellent mechanical and electrical condition, and that have gone through reconditioning and replacements of any minor parts wherever present before being repackaged for their new owners. We ensure that every scooter that leaves our store is safe to ride and is ready for the road. 
When e-scooters are returned, they are taken through approved quality assurance processes to identify any potential issues or defects, and replacements or fixes are administered if needed before they are repackaged for consumers.
Do CPO E-Scooters have aesthetic damage or scratches? 
Our CPO e-scooters are typically in acceptable "good/excellent" condition, mint-like-new in some cases, however, there may be minor scuffs and buffs from storage and transportation. 
In any case, minor scratches or dirt marks do not impact the quality of the scooter in any way. 
Why Choose the T-Dot Wheels CPO program? 
Could you buy a used electric scooter on Facebook Marketplace or Kijiji for a good price? Absolutely. But would you get the same quality guarantee and warranty? Probably not. 
T-Dot Wheels is Toronto's trusted electric scooter retailer that has been attending to its beloved customers across all of Canada for over 3 years. We take the time to ensure that every scooter is in top condition for our customers and their safety. 
Check out what we have in stock today to get your T-Dot Wheels Certified Pre-Owned Electric Scooter, plus enjoy free shipping as a bonus: https://tdotwheels.com/collections/certified-pre-owned-scooter